We create and develop comprehensive events throughout Argentina that combine glamping, luxury nomadic camps, activities, gastronomy, services and special trips out of the ordinary.
We have no limits to create the "Never done before" event, lovers of great challenges …
Leisure travel
Incentive events
Corporate retreat & Team Building
Weddings
Festivals
Photo & Film productions
Adventure challenges
Fundraising events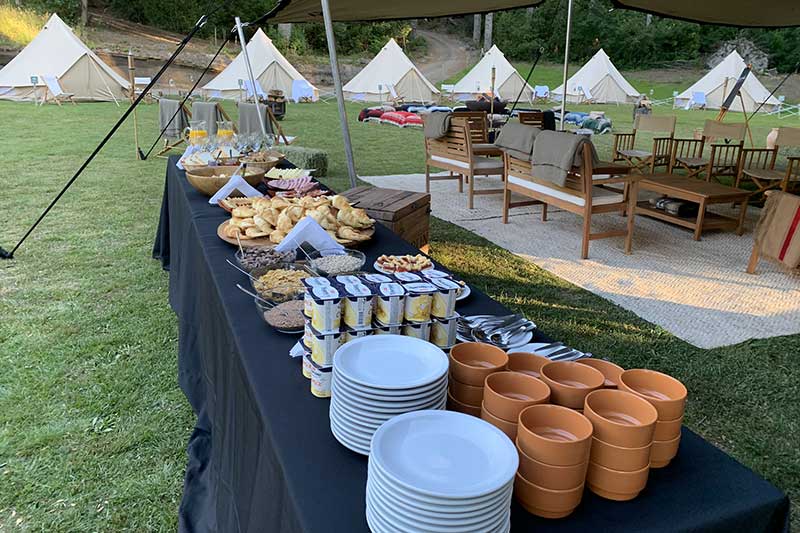 GASTRONOMY
Delicious gourmet food and premium wines are included in the glamping events and luxury camps.
Private chef and service staff available during the stay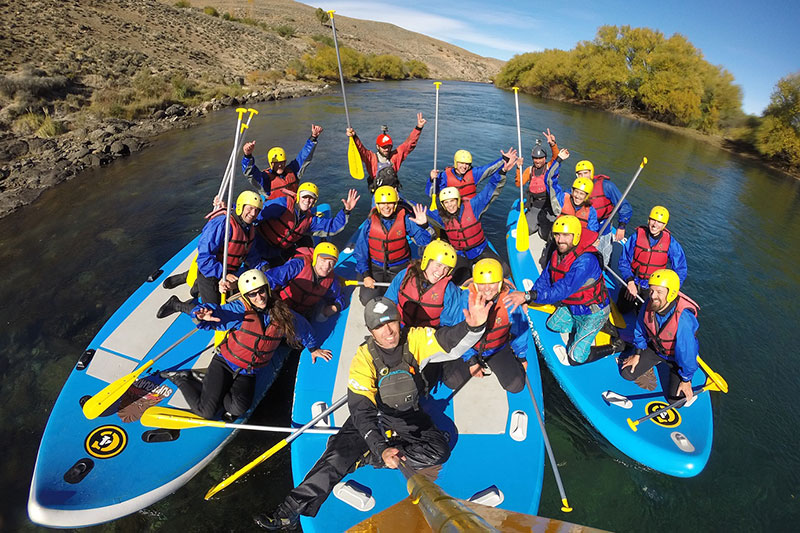 ACTIVITIES
Activities are lead by professional bilingual guides, trained staff and top-of-the-line equipment.
Depending on the location and type of event, the activities can be: Boat trips, kayaking, mountain biking, rafting, horseback riding and trekking. As well as wellness activities such as yoga, streching and massages.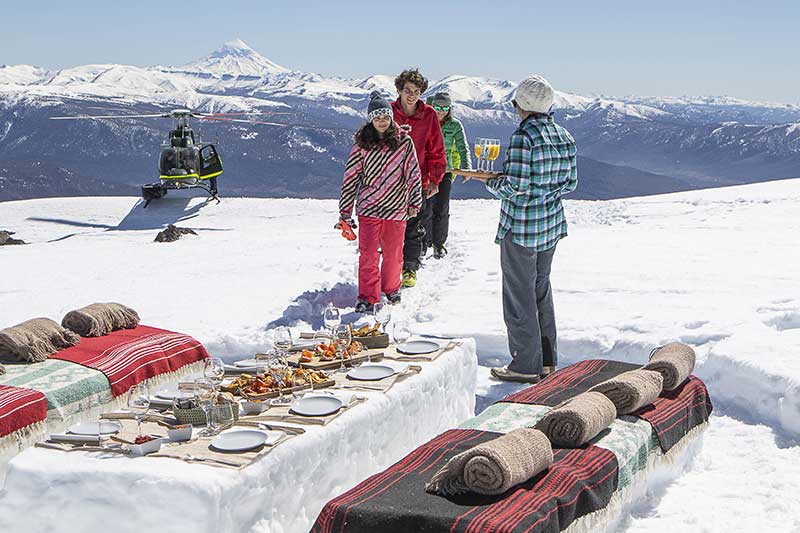 HELI ADVENTURES
We have a unique Heli-Adventures service, with Bell 407 or Bell 429 helicopters, both to access the camp or the event (helicopter transfer), enjoying some of the exclusive proposals in the most remote and pristine areas: Heli-hiking, heli-picnic, heli-fishing, heli-rafting, heli-skiin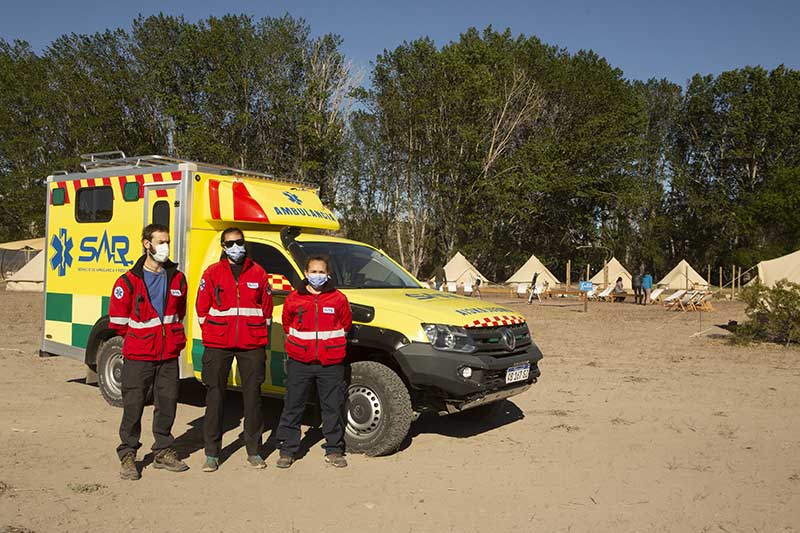 PARAMEDIC SERVICE (SAR)
For special Glamping camp or events in remote areas we have Paramedics and / or ambulances of high complexity SAR (Search and Rescue) to cover any type of event and your needs. The vehicles are four-wheel drive to access wild areas or far from urban centers.